The following work was done while working as the Brand Designer for Freedom Mobile,
a rapidly-growing cellular company in Canada.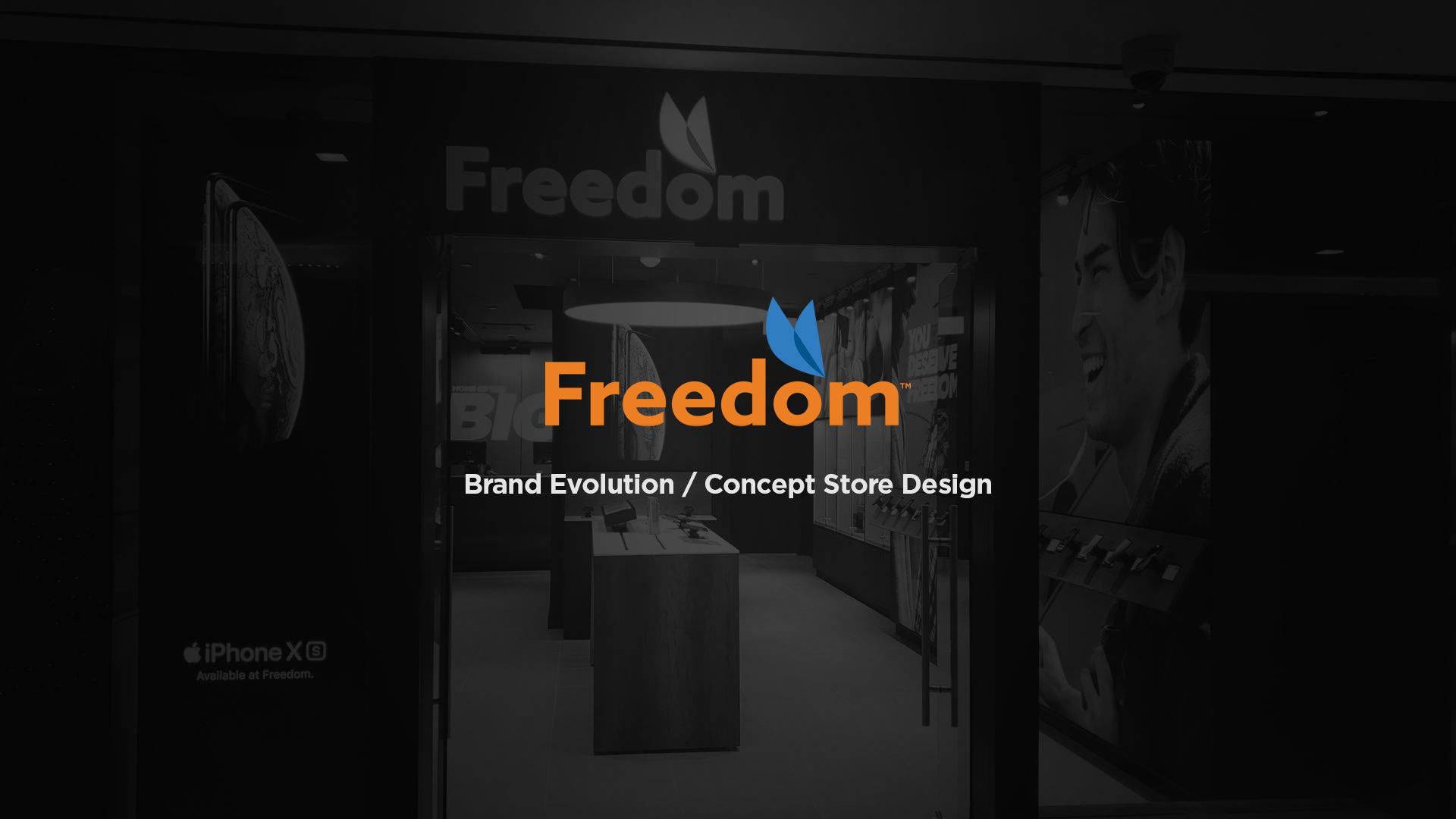 We began with the development and construction of both kiosk and inline prototypes in various malls across Canada.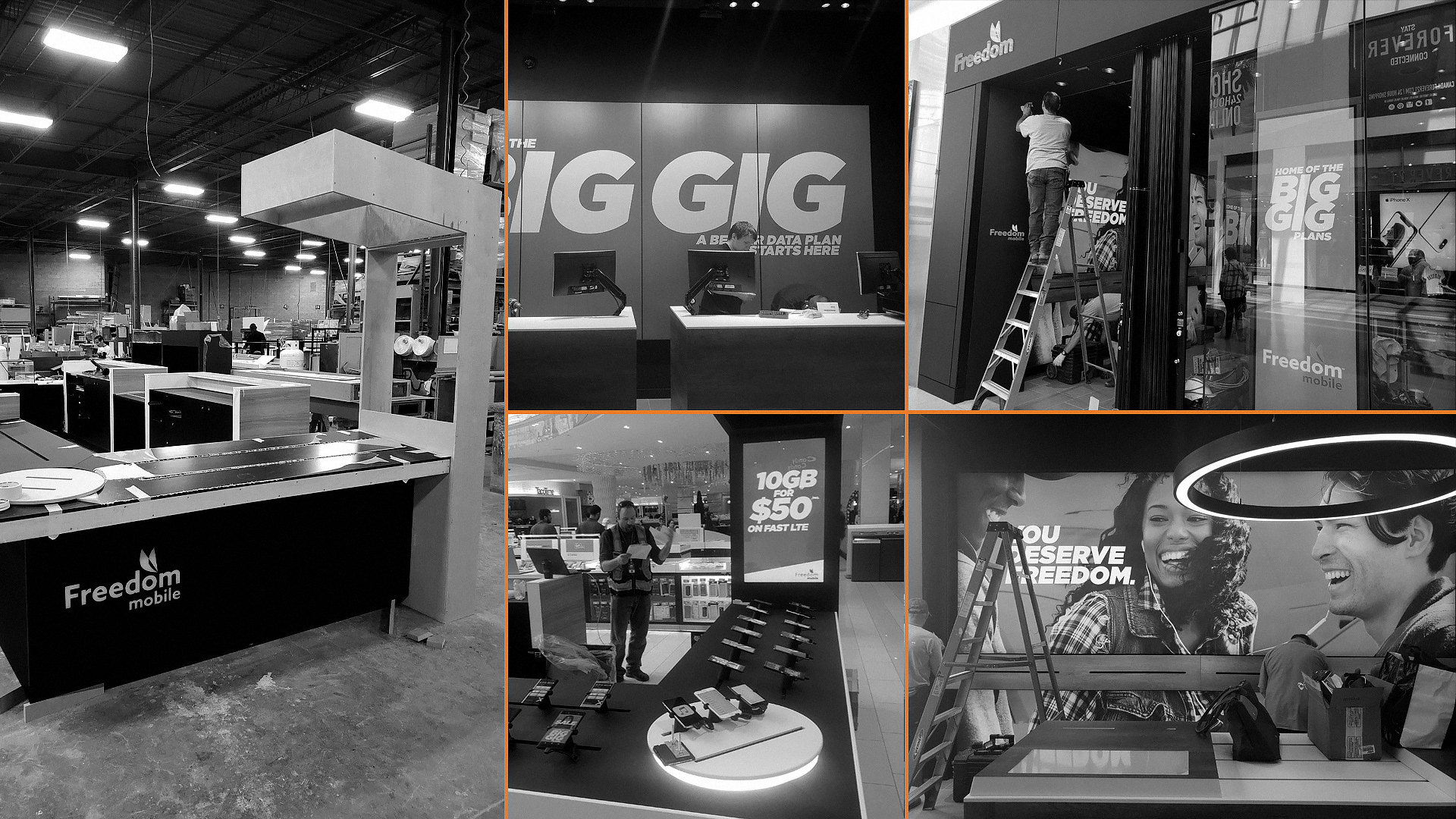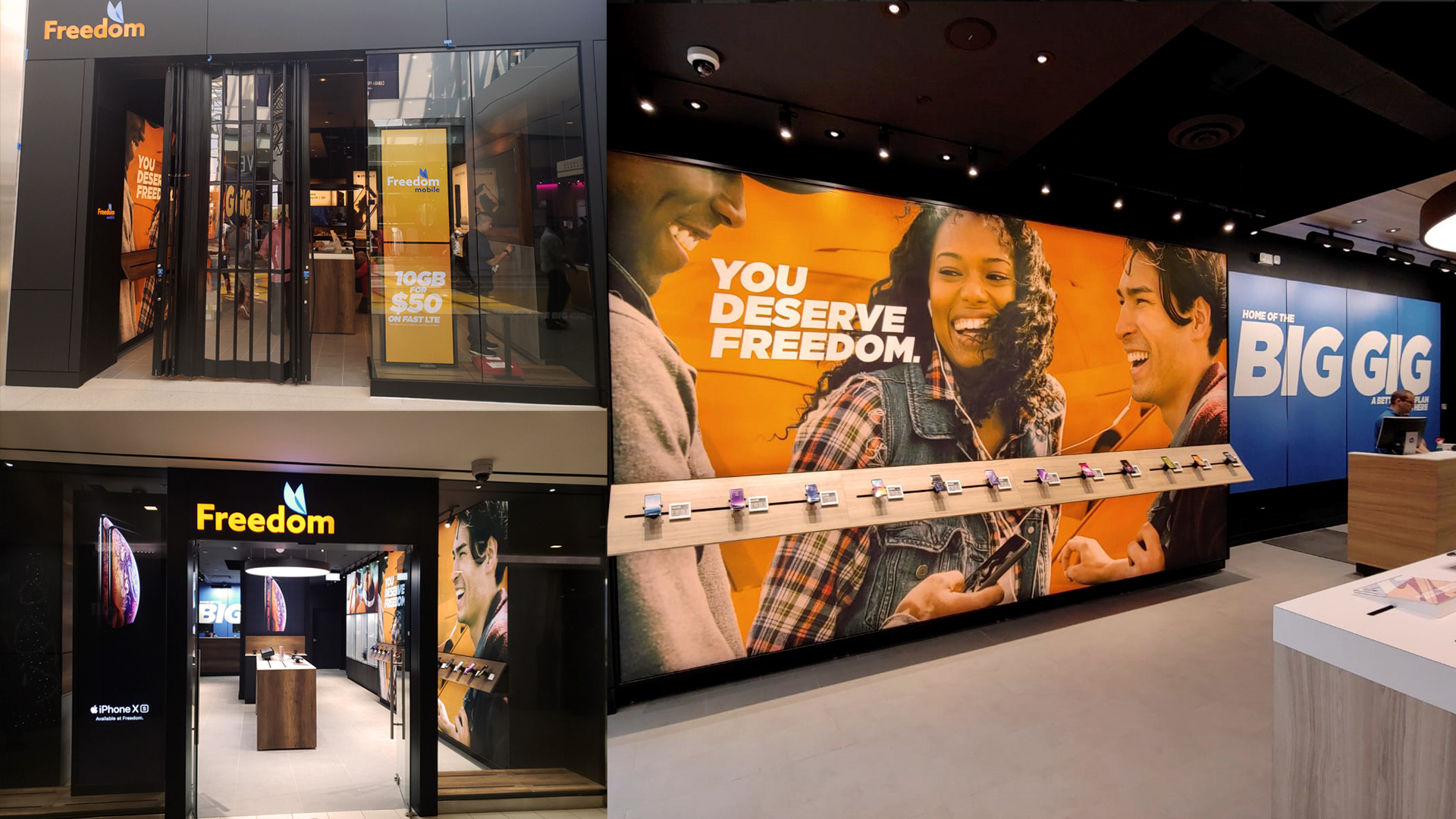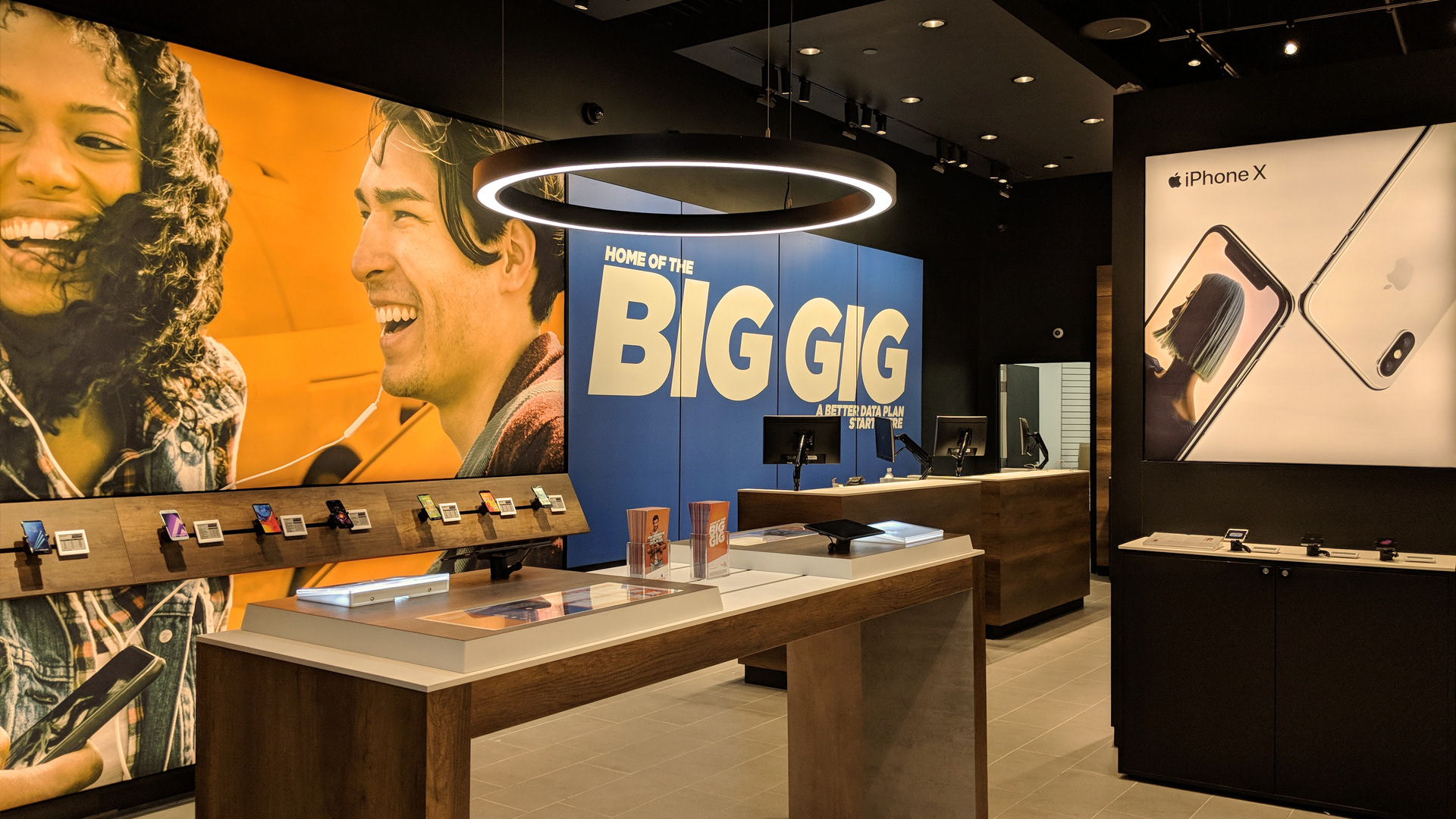 We also created custom on-screen messaging for the live phone displays. This provides an opportunity to display branded content while idle and has device-specific promotions when a customer interacts with it.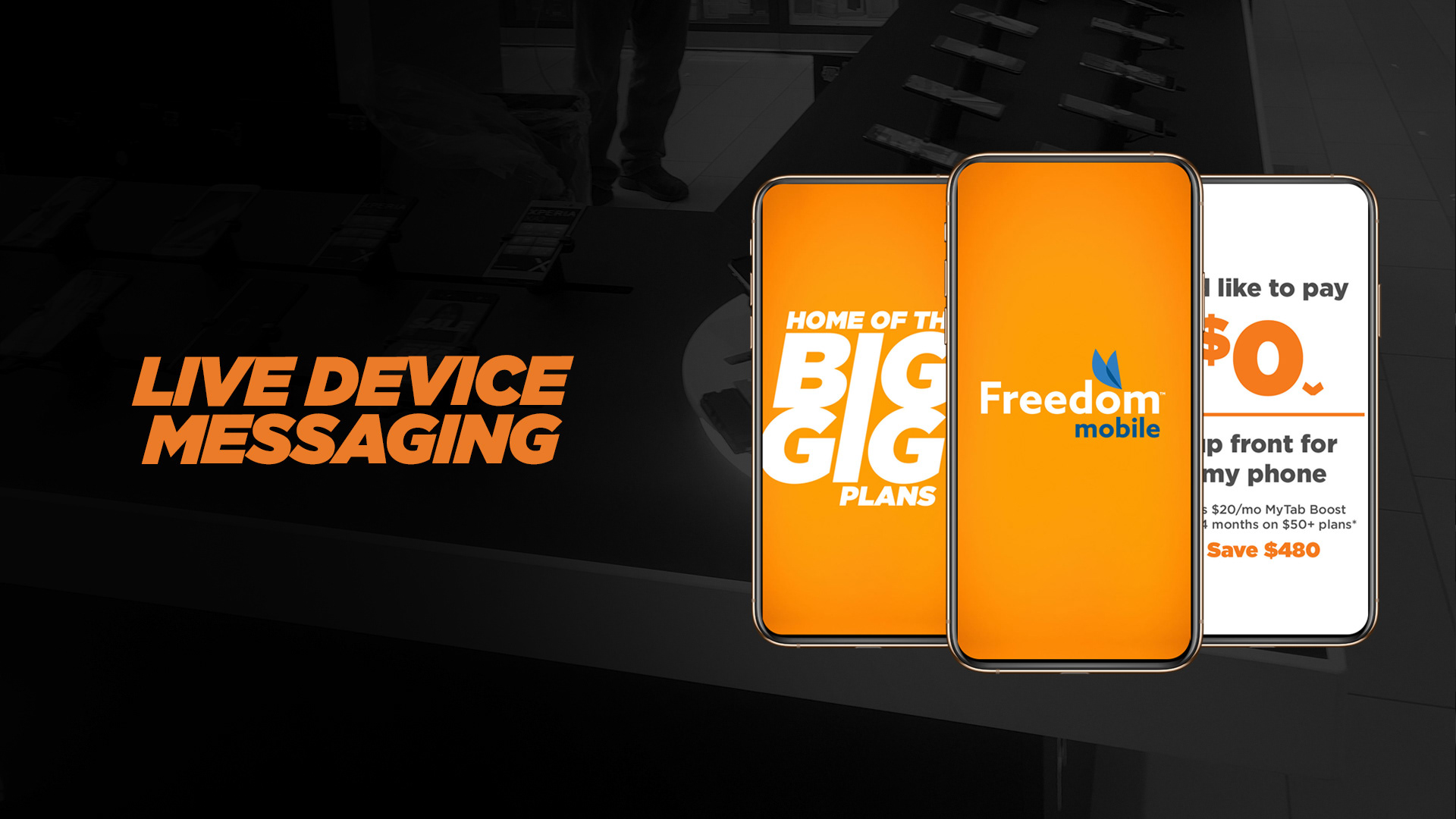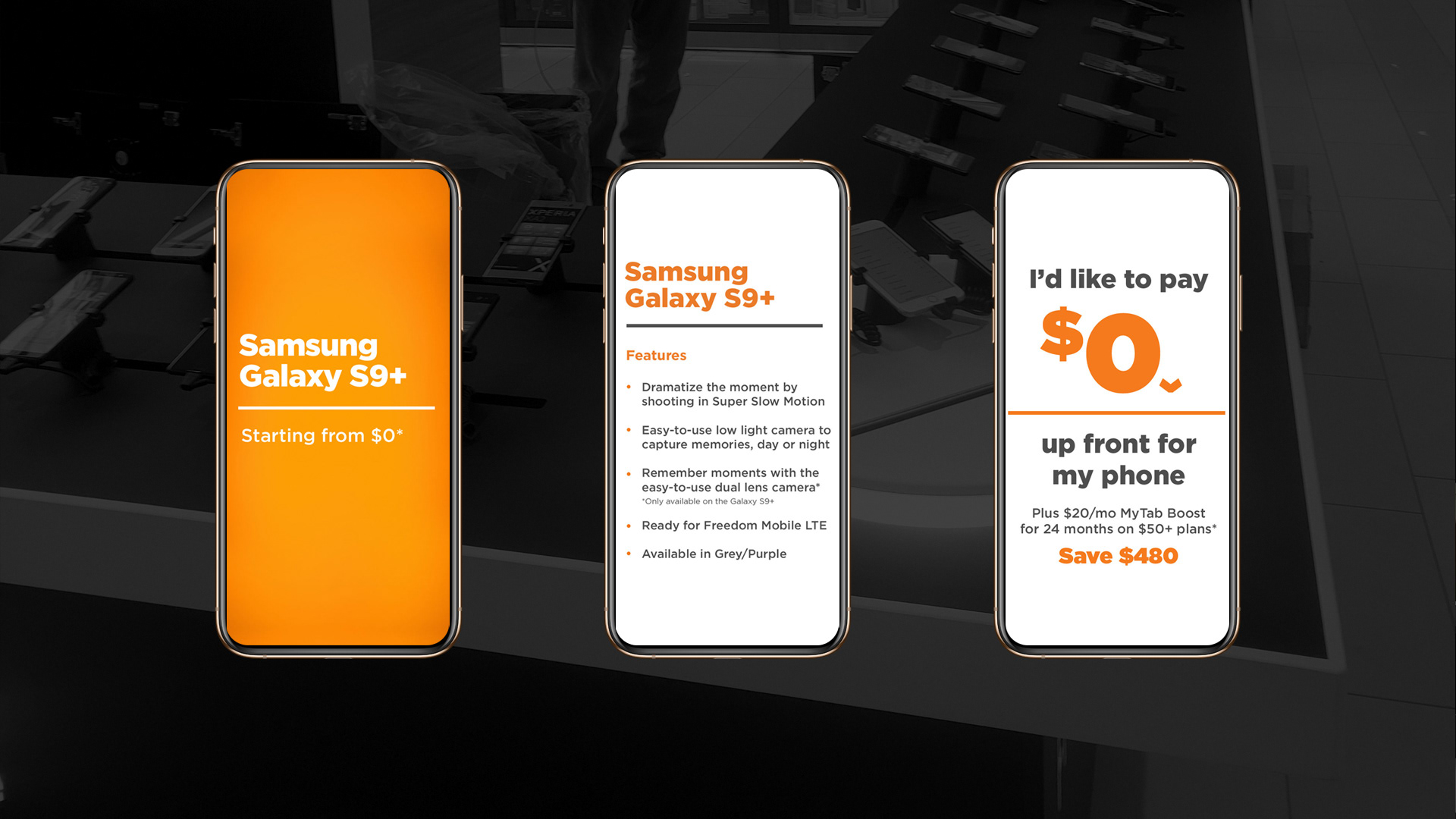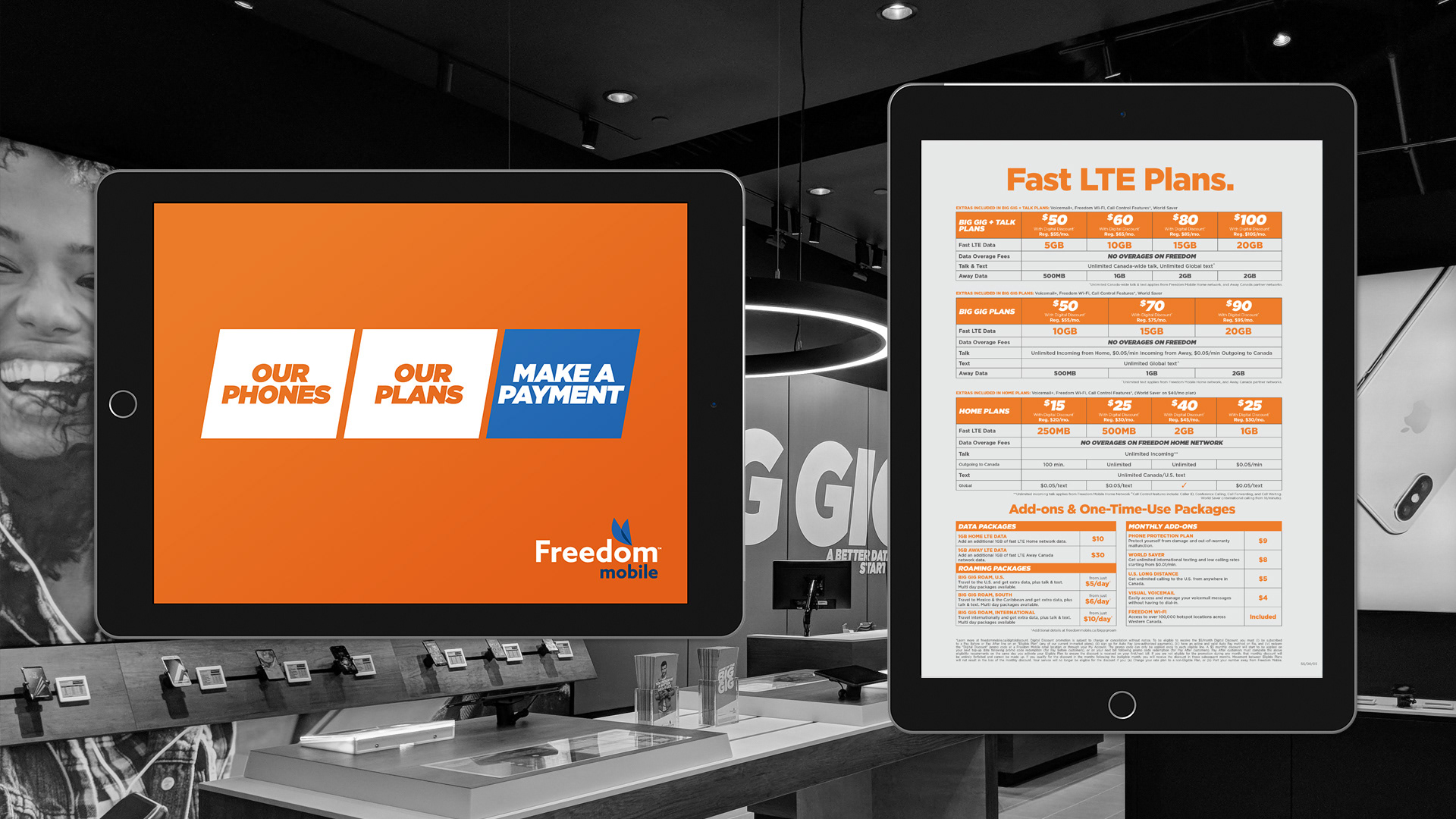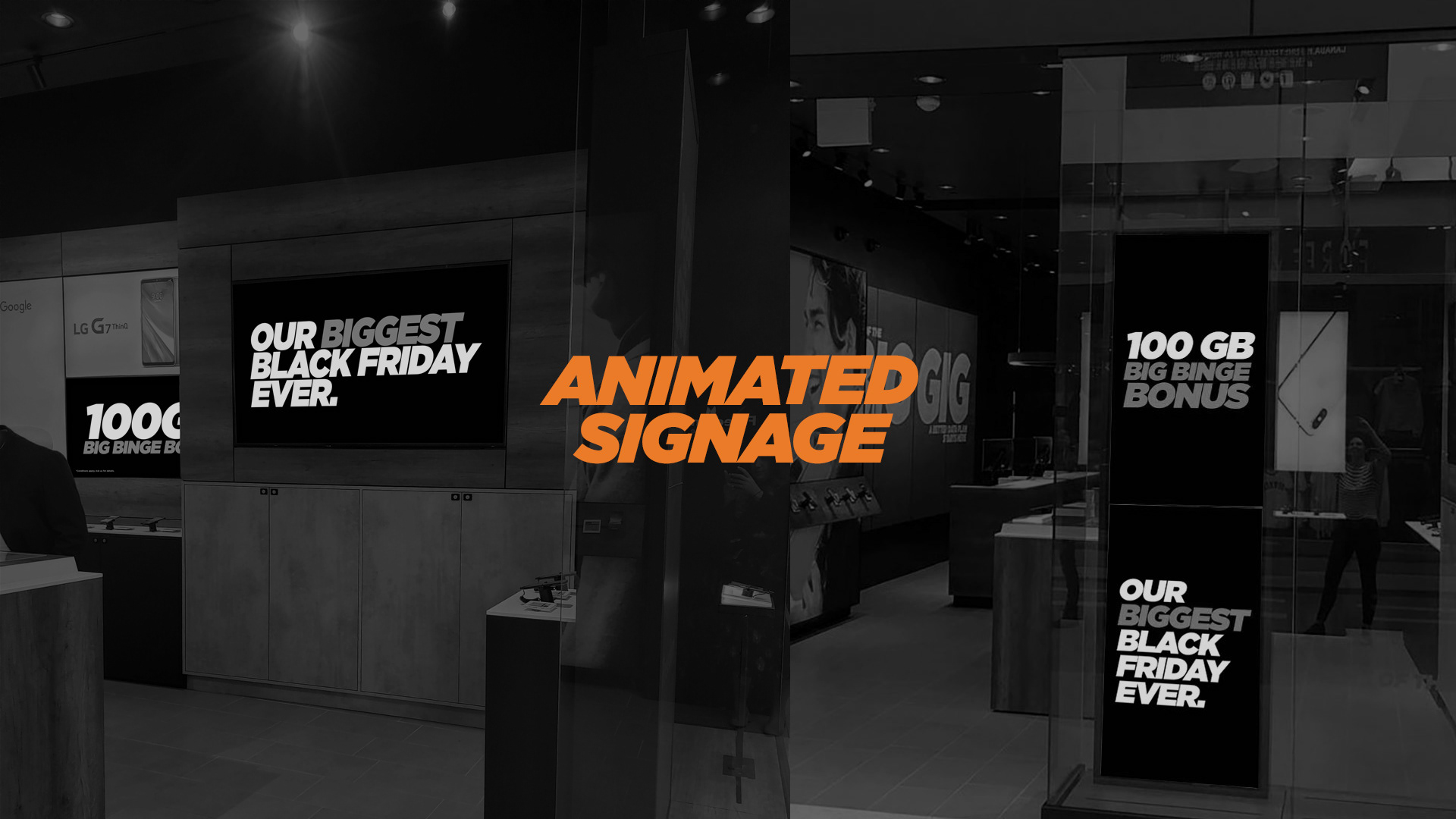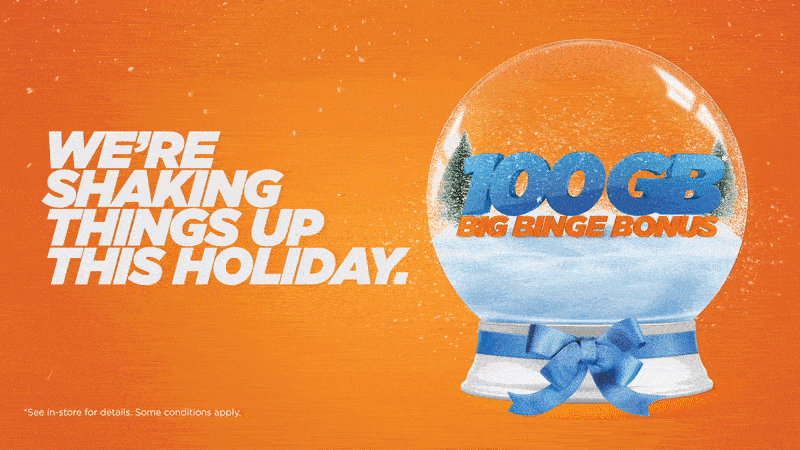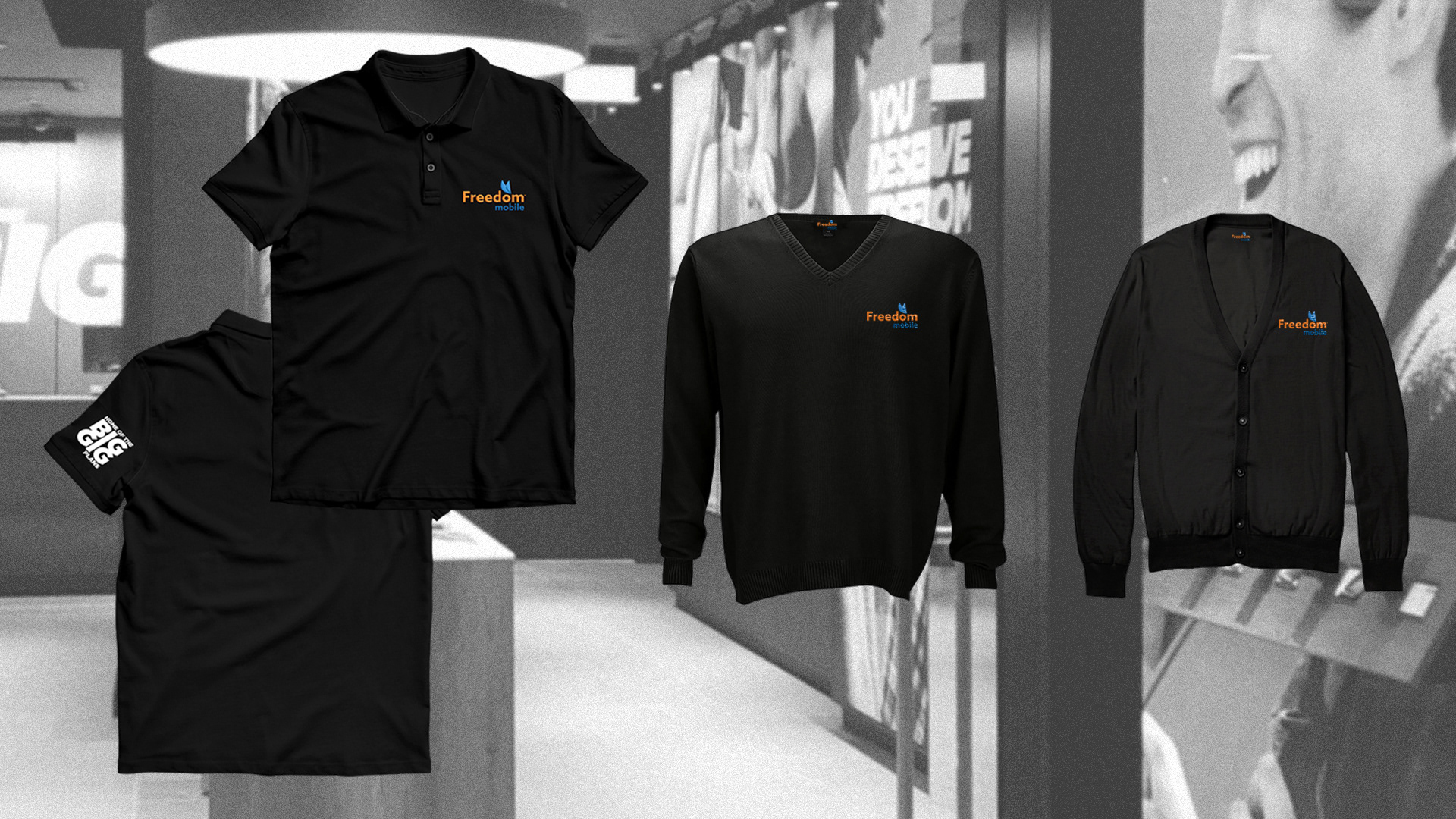 We also took this opportunity to redesign our print collateral and in-store signage in our existing stores.